Take a look at how our community is showing civic spirit – and be sure to vote on Tuesday, Nov. 6!
Amir Johnson, Khrystopher Howard and Kameron Howard outside the Bryant Community Center.
Neutral Zone teens in front of Ann Arbor city hall. From left: King Ogundipe, KZ Jarrard, Dalon Brown, Deondrick McLilly, and Cassandra Van Dam.
Patriotic absentee ballot box at city hall.
Omari Rush at Sweetwaters!
Sign at Bach Elementary directing Ward 5 voters to their polling location.
Summers-Knoll students outside of the Michigan Union on Election Day (May 3, 2016).
Daniel Lopez at the Hikone Community Center.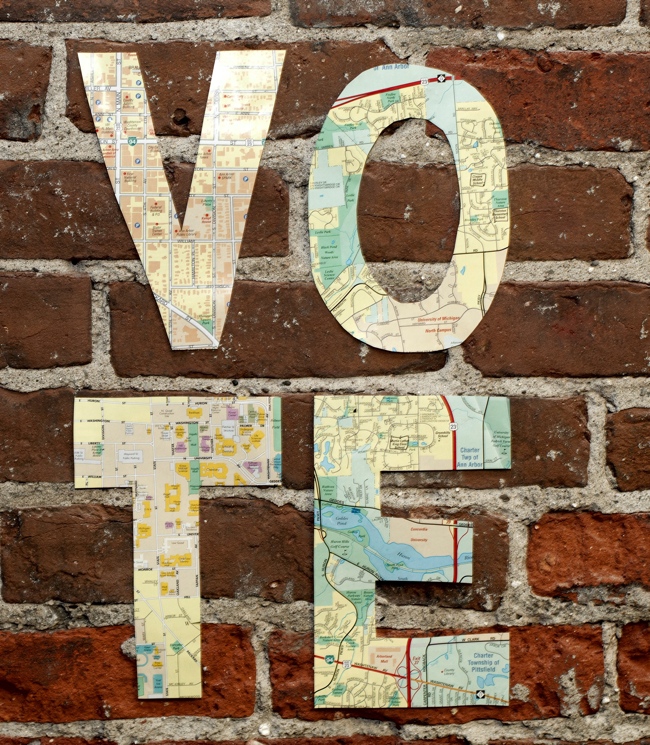 Cutout of Ann Arbor map – because DEMOCRACY!
Carina Gold & Chloe Fraleigh on Main Street.
Tom Brandt at the Ann Arbor Municipal Center.
Anna Schumaker at the Workantile.
Fairy Door outside of Peaceable Kingdom. Fairies vote – do you?
Jaegun and Quynh Song outside the polling place at First United Methodist Church on Green Road (Ward 2, Precinct 8).
Danyelle Reynolds at the University of Michigan's Regents Plaza.
Everett Mayes & Marianne Rzepka at the Ann Arbor farmers market.
Voter registration drive at Washtenaw Community College.
Let's cure Down-Ballot Blindness!
CivCity supporters ready to go at the Ann Arbor July 4th Parade!
University of Michigan Ginsberg Center staff celebrate #CityHallSelfie Day!
Poster by Ann Willoughby celebrating women's right to vote.
Pee-wee Herman shows his civic pride in the Washtenaw Area Transportation Study (WATS) office!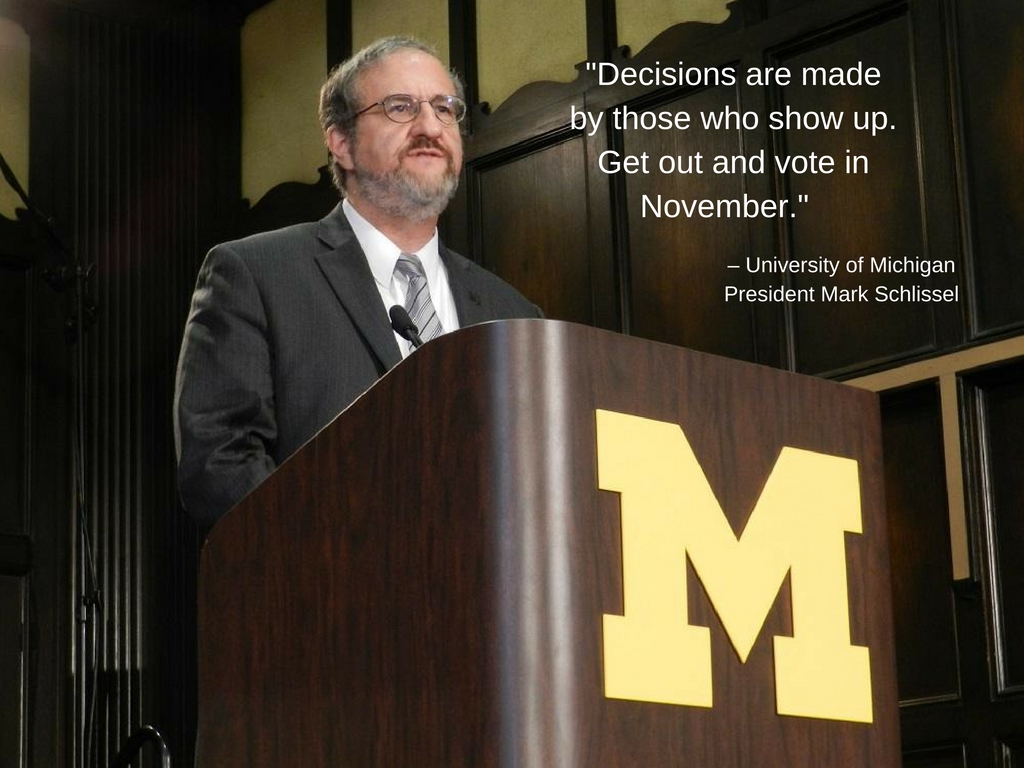 Homemade yard sign on Miller Avenue.
Peaceable Kingdom window display in downtown Ann Arbor.
Even Batman is a Civic Superhero!